Description
Key Ingredients
What's Included
When you've been wearing makeup all day and need a deep cleanse, Coconut Oil Cleanser on a cotton pad gets the prep-job done to remove dirt and makeup with minimal effort. Tropical Glow Cleanser follows up to dissolve dead skin cells and reveal radiant skin.
Organic Coconut Water: Packed with electrolytes, amino acids, vitamins & minerals, this super water is key to hydrating and fine-tuning your skin's everyday functions.

Organic Pineapple & Papaya: Gently dissolve dead skin cells to reveal fresh, radiant skin and brighten your complexion.

Aloe Vera: Helps to smoothe, soften, and calm irritated skin.

Green Tea Oil: this anti-inflammatory oil helps fight off free radicals while helping to soothe the skin.

Rice Bran Oil : this gentle antioxidant rich oil helps to promote hydration while soothing the skin.
5.1 oz Coconut Cleansing Oil : Our antioxidant-rich coconut oil based cleanser dissolves impurities, removes makeup and hydrates skin without stripping skin of its natural moisture.

4.5 oz Tropical Glow Cleanser: Wash off dirt and makeup. Wash on a radiant glow. Pineapple and papaya enzymes gently brighten skin for a fresh-faced feeling, AM or PM.
Read
Free Shipping Over $20
Free Returns
Free Sample in Every Order
Read the Reviews
How To Use
Harness the power of the coconut
Ask A Question
Our coconut experts are

ONLINE!
How to Use
After removing makeup with Coconut Cleansing Oil, dampen skin and gently massage a small amount of Tropical Glow Cleanser into a light lather. Rinse with lukewarm water.
ONE
Coconut Cleansing Oil deep cleans by sweeping all the dirt and makeup off your face.
TWO
Tropical Glow Cleanser finishes the job to dissolve dead skin cells and reveal a radiant glow.
Kopari Customers are Happy Customers
Customer Reviews
Write a Review
Ask a Question
Filter Reviews:
skin
Kopari
oil cleanser
cleansing
soap
moisturizing
everyone
life
feeling
pores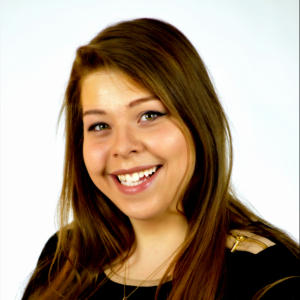 S
08/08/2021
Sarah

United States
Amazing Duo
I use the gel cleanser daily and it's so gentle on my skin, and not drying at all, while still providing a fully clean feeling. The oil cleanser is what I use when I have makeup to wash off, and it does a great job. Waterproof eye makeup needs a bit more help, so 4/5 stars there. However, it's not heavy on the skin at all, and works so well with the gel cleanser to get rid of all the makeup, oil, and dirt in the pores. I have this duo on a subscription because both products are staples in my skincare routine.
08/01/2020
e

e
05/05/2020
Tabatha R.

United States
Love ❤️
I love the tropical glow cleanser - it's soft and silky and feels great on!
04/03/2020
Meredith G.

United States
Amazing face soap!
This duo of soap is amazing and just what everyone should use to start and end their day! It's moisturizing and leaves my skin glowing. It also smells great!
03/31/2020
Debbie C.

United States
Love
Ive been using the Kopari luxurious line for 3 yrs now! Nothing compares.
Cruelty-free. Phthalate-free. Sulfate-free. Paraben-free. Your beauty is safe with us.